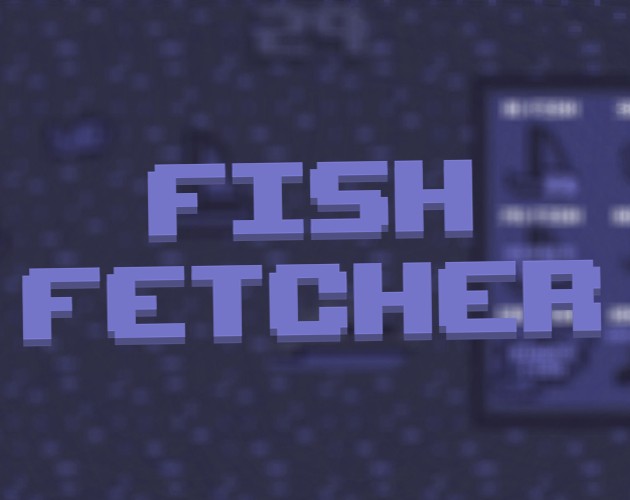 Fish Fetcher
This is my first game jam game in over a year. it was made for the Friday Night Game Jam in 3 hours. The theme of the jam was sailing.
In this game you travel around the ocean in a boat and collect fish to upgrade your boat, automate the process of collecting fish, decrease the time of collecting fish and much more. This game takes elements from idle games but i wouldn't call it an idle game.
All assets, scripts and animations were made within the 3 hour time frame that was given to me by the
IMPORTANT INFO:
MAX AI COLLECTORS IS 1
BOTH MOVEMENT SPEED UPGRADES AND INCREASED SPAWN RATE UPGRADES ARE CAPPED.
GAME ENDS AT 400 FISH.
PROGRESS IS NOT SAVED IT IS INTENDED TO BE PLAYED IN 1 SITTING. IF ENOUGH PEOPLE REQUEST IT SAVING WILL BE IMPLEMENTED.
Install instructions
Play the HTML 5 version or download the zip file and use a program such as WinRAR to extract the folder from the zip and run the executable inside of the extracted folder.
Comments
Log in with itch.io to leave a comment.
The only thing I didn't appreciate was the game ending.
What would you like for the ending? would you like me to remove it or would you like a different ending. please tell me your thoughts so i can improve.
I see now I could have worded that better. There was nothing wrong with the ending. But I wanted to keep playing a bit longer to see how fast I could get the fish to spawn. Just for fun. A button saying continue after the end to let people sandbox a little might be an improvement.
Sound like a cool idea. just as a heads up there is a cap to how fast fish can spawn. its a relatively high cap so its nothing to worry about but in the sandbox mode i will add unlimited fish spawning. oh and fish spawning is very buggy when it reaches a certain value and so is movement speed. movement speed has a more obvious cap and the reason being anything over that will be extremely buggy. but if you so wish i will uncap it and add a sandbox mode which does sound pretty cool. Would you like to see anymore upgrades added to the game and if so what should the upgrades do?
That sounds fun. The only other thing I can think of is to show the upgrades level and max level. So a little 1/10 next to the spawn speed or 3/4 by boat speed.
2/5 doesn't contain explosions
im joking ofc, its really cool, feels really slow in the beginning and is not very satisfying but it is what it is and is very solid for 3h